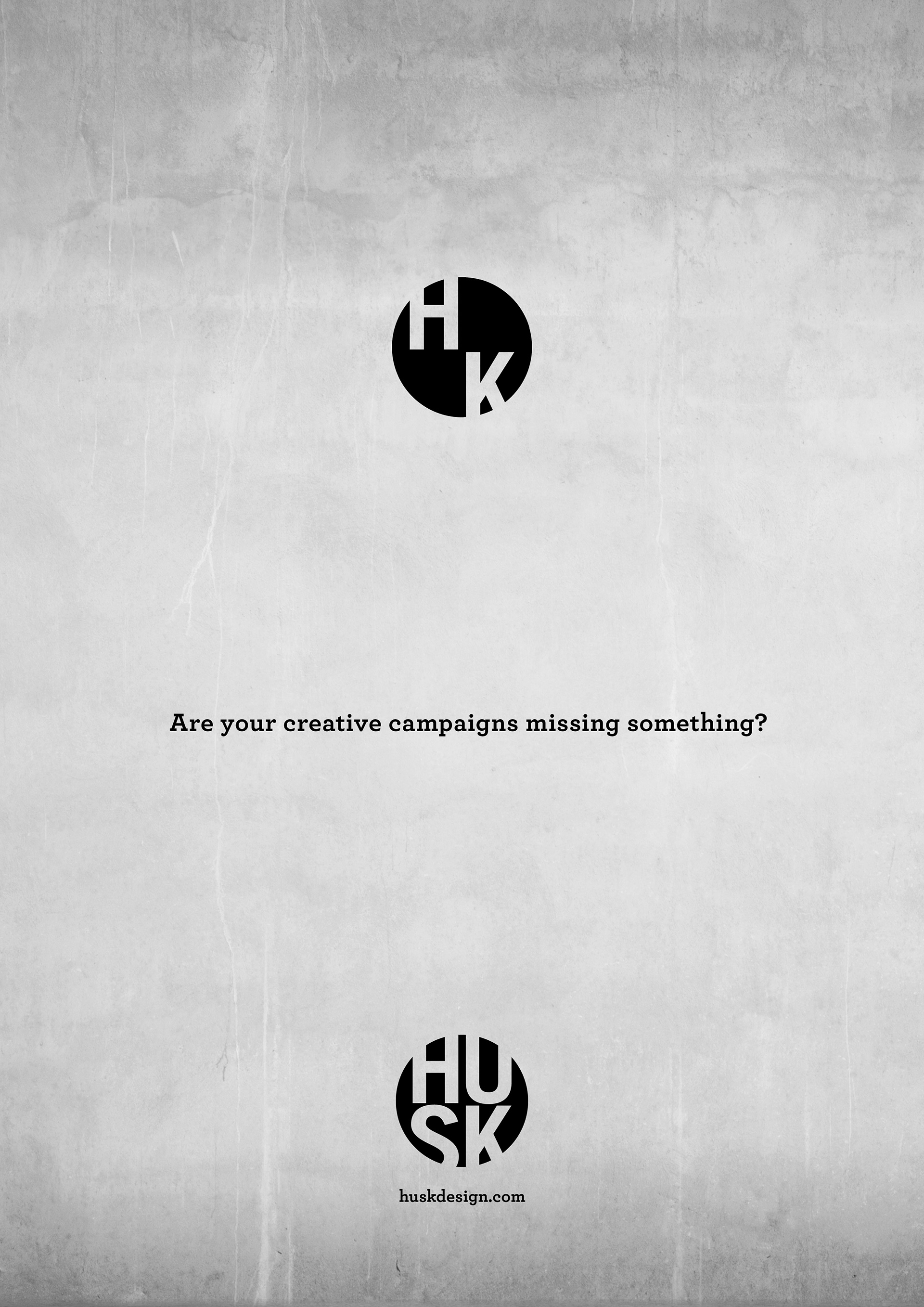 What exactly do we do? 

Wherever your company could benefit from a little creativity, we can help, be it a full-on multi-faceted advertising campaign, or a refined graphic for a presentation, with everything in between ... internal promotional materials, environmental graphics, custom photography, infographics, book design, picture research, brochure design, websites,  copywriting, social media visuals, unique creative content.
Design in essence is about problem solving. The solution must not only look good, but perform it's function. In times where many elements of design are more accessible than ever before to everyone with a smartphone, we place emphasis on going beyond making something simply look nice, and really delve into the 'why' there is a need for the design and 'how' we can really add value as creative thinkers.
The name 'HUSK' is derived from the internet domain abbreviations for Hungary (hu) and Slovakia (sk) where we're based – but the word 'husk' also represents the ability to evolve and grow, as any company passionate about design should. 
In botany, a husk is the outer casing of a seed ... something that nurtures growth, provides the framework in which evolution can flourish.
But why all the concrete?
Well - aside from it being a great neutral backdrop to show off the work we do, and a perfect embodiment of natural and man-made coming together, it has a rather apt meaning:
"The word concrete comes from the Latin word 'concretus' (meaning compact or condensed), the perfect passive participle of 'concrescere', from "con-" (together) and "crescere" (to grow)."
The aim of any creative endeavour is surely to grow - whether that be a relationship, an idea or a business - along with the clarity of vision that a condensed team can provide - pure and simple solutions to complex problems are often the best. 
So - Husk ... nurturing growth, creativity and togetherness in a compact and simple harmony between nature and man-made.
Our Norwegian clients tell us that 'husk' in Norwegian means 'remember' which is an entirely coincidental but welcome association!
We have clients all over the globe from the UK, Australia, US, all over Europe and of course closer to home in Hungary and Slovakia. The ability to receive and deliver work 100% digitally means we can maintain client relationships worldwide while completing projects under pressure to very short deadlines - we pride ourselves on swiftness of delivery, without of course compromising quality.